By Shannon Underwood, Conference Director Wedding MBA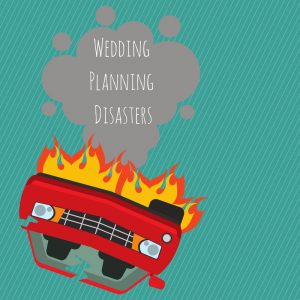 You get blamed for everything.
Other wedding pros think you are controlling. They don't understand that any misstep will reflect on your reputation.
The forecast is clear and sunny. The chairs are set, the trellis is overflowing with blooms, and the acoustic guitarist is in place. Unexpectedly, the clouds cover every inch of sunshine and the downpour begins.
In their eyes, you have gone from background annoyance to the most important person in the room. Everyone is looking at you, what's next?
To hear solutions to this problem and more.
Go here to check out the fresh content for planners.
Wedding MBA has over 150 seminars, exhibits, and on-site two happy hours that are included in your ticket price.
Wedding MBA Top presentation Suggestions For Planners:
JUST A SPOONFUL OF WHISKEY
Grace Under Pressure
Alison Howard, Owner – Alison Howard Events
Inappropriate toasts, inclement weather, and no-show vendors are enough to give you a migraine.
Come to this seminar to learn:
•Clever alternative solutions
•What to do with last-minute changes and when to charge extra
•When and how to set effective boundaries
PLANNER POSTS
Creating A Wedding Lifestyle Brand
Sasha Souza, Sasha Souza Events
You sell the dream of happily-ever after. Create a social media image that resonates with more brides.
Come to this seminar to learn:
•Fresh ideas for content explosions
•Behind-the-scenes photos that steal the show
•Real-world mishaps and triumphs
WHAT'S TRENDING NOW
Fashion Finds, Wedding Colors and Dazzling Decor
Tracey Manailescu and Danielle Andrews – Sunkel, The Wedding Planners Institute of Coordination
Brides and grooms hire you to excavate shiny new ideas. Book more weddings by putting on the glitz.
Come to this seminar to learn:
•Fast fashion from catwalk to aisle
•One of a kind tablescapes, themes, and escort cards
•Metallics that look rich
POLITICS OF PLANNING
Elect Wedding Pros Who Increase Your Bottom Line
Linnyette Richardson Hall, Creative Director – Premier Event Management/DIVA Enterprises, LLC
When you contract or recommend a wedding pro, they become an extension of you. That means you share in their glory – or get blamed for their failure. Identify trouble magnets and eliminate drama mamas.
Come to this seminar to learn:
•Trouble signs that alert you to wedding pro train wrecks
•3 questions to test how compatible a wedding pro is
•How to gracefully fire a vendor
THE WEDDING PLANNER
Add-On Income, Day Of Planning, Hiring A Clone
Kim Moody, Owner,Master Planner/Floral Designer
Wedding planner surveys report that the average planner achieves peak income after 10 years in the business. Unfortunately, financial demands force many planners to quit.
Come to this seminar to learn:
•How to add products to your revenue, and make money while you sleep
•Why day-of planning can be a money mistake
•When to add an associate
Leave a Reply
You must be logged in to post a comment.