What Do Gold Sparkle Linens, Salted Caramel Cupcakes, and Floral Print Bridesmaid Dresses Have in Common?
Shannon Underwood
When picking key words for your website find terms that customers actually Google. Consider surveying your brides after you meet with them and ask what key terms they put in to find you.  Look on Pintrest, blogs, and Instagram to get ideas on what products and looks will make you more money.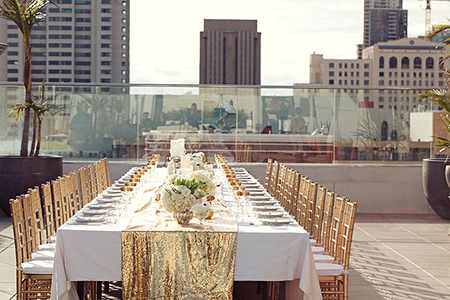 Wedding couples don't just search for linens in LA anymore or photographers in New York.  They know what they want and look for businesses that share their vision or carry the products they need.
Brides Search This : Your Keywords Are This
Gold sparkle table linens : Linens in Arizona  
Blush and gold wedding : Wedding planner Texas
Custom backless wedding dress in ivory : Custom wedding dress
Vintage bistro string lighting : Event rental New York
High end flowers in blush and lilac : Wedding Florist
Wood wedding invites : Custom wedding invitations
Thin mint cupcakes : Boutique bakery
Stylized engagement mini-session : Engagement photos
Leave a Reply
You must be logged in to post a comment.