Why It's Hard To Book Receptions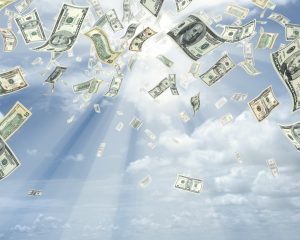 Marriage rates are at an all-time low.  Wedding venues are at an all-time high.  Why are there more venues?
1. Private homes, barns, restaurants, zoos, and museums have opened their doors to weddings.  This is a new concept.
2.  This generation of wedding couples want to post and share a wedding locale that no one has seen before.  They no longer say," My cousin got married at the country club.  I want that, too."
3. Venues are frustrated because couples see each venue as replaceable.  The infinite list of reception possibilities make it hard to gain loyalty.
4. Millennials are used to curated content, restaurant reviews, tv shows, podcasts, and even relationships.  Specialization creates a marketplace where nothing is mainstream.  Everything is custom built for its user.  The same goes for venues your venue has to feel like it was custom-built just for them.  This doesn't make economic sense. You can't just knock down your venue and rebuilt for every new customer.  "In our area, we've added several venues even with a 10% overall population drop.  In our area, a couple of hotels opened only to be replaced by new hotels months later.  About four barn venues opened that are very busy.  The zoo even opened more [special event] rooms.  The wedding industry was an easy entry post-recession.  The pie just keeps getting sliced into smaller pieces."  Bob, Grand Lubel
5. Potential venue owners do fake math".  Patrick Riedlinger, " The potential venue owners notice that a wedding property in their area charges $6,000 for Friday and Saturday weddings and come up with about 106 Friday and Saturday nights. They multiply the 106 times the rental fee and come up with a possible income of $636,000 a year.  They forget to calculate in the cost of personnel, electricity, advertising, and maintenance.  They also forget how incredibly hard it is to run a successful venue.
As a venue owner, how do you stand out and increase revenue?
6.  Brides and grooms are tired of your overplayed open houses.  If the experience stands out so will your venue.  Learn more about themed open houses, fake weddings for real sales, and the venue walk through.  Attend this class called AFTER HOURS with Dona Liston at Lambermont Events on Monday, October 2nd at 2:00 pm.
7. If venue's online images are on trend she will have an easier time envisioning herself getting married at your property.  Don't miss the VENUE TREND REPORT with The Knot on Tuesday, October 3rd at 3:00 pm.
8. A venue is only as strong as its weakest salesperson.  The wedding couple wants you to reduce your venue's price without eliminating anything from their price list. How do you make them feel like you have compromised without reducing your price?  This must see class is on Monday, October 2nd at 1:00 pm hosted by Hunter Lowder the CEO of Holman Ranch.
9. The most challenging task for wedding couples is to find a venue that matches their theme and personality.  How do you implement easy fixes to modernize your venue?  Revamp seating plans and freshen up the outdoor spaces all without losing money?  Come to Don McDougal's class from Grand Tradition Estate And Gardens on Tuesday, October 3rd at 3:00 pm.
10. Grow your venue in challenging times with Bill Zaruka on Monday, October 2nd at 4:00 pm the class is INCOME PROPERTY. Under Bill's leadership, Wedgewood has grown from a single-unit family business in 2003 to a 36-venue nationwide wedding powerhouse
Click here for the rest of the wedding venue track along with 100 other class choices. http://weddingmba.com/media/wysiwyg/Schedule-Download.pdf 
Leave a Reply
You must be logged in to post a comment.