By Shannon Underwood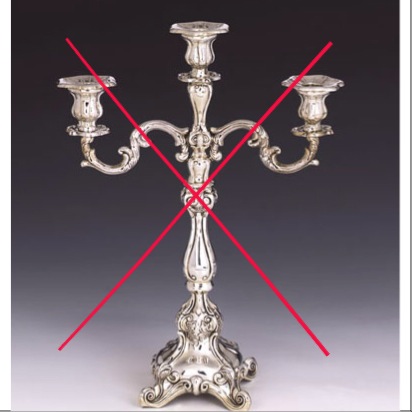 If I owned a rental company I would stop trying to build my business renting impersonal items that other companies already own.  Does anyone really want to rent a silver candelabra from you? Why do rental items always seem so dated?
I would look for items I could charge top dollar to rent and focus on the unusual.
I would buy this…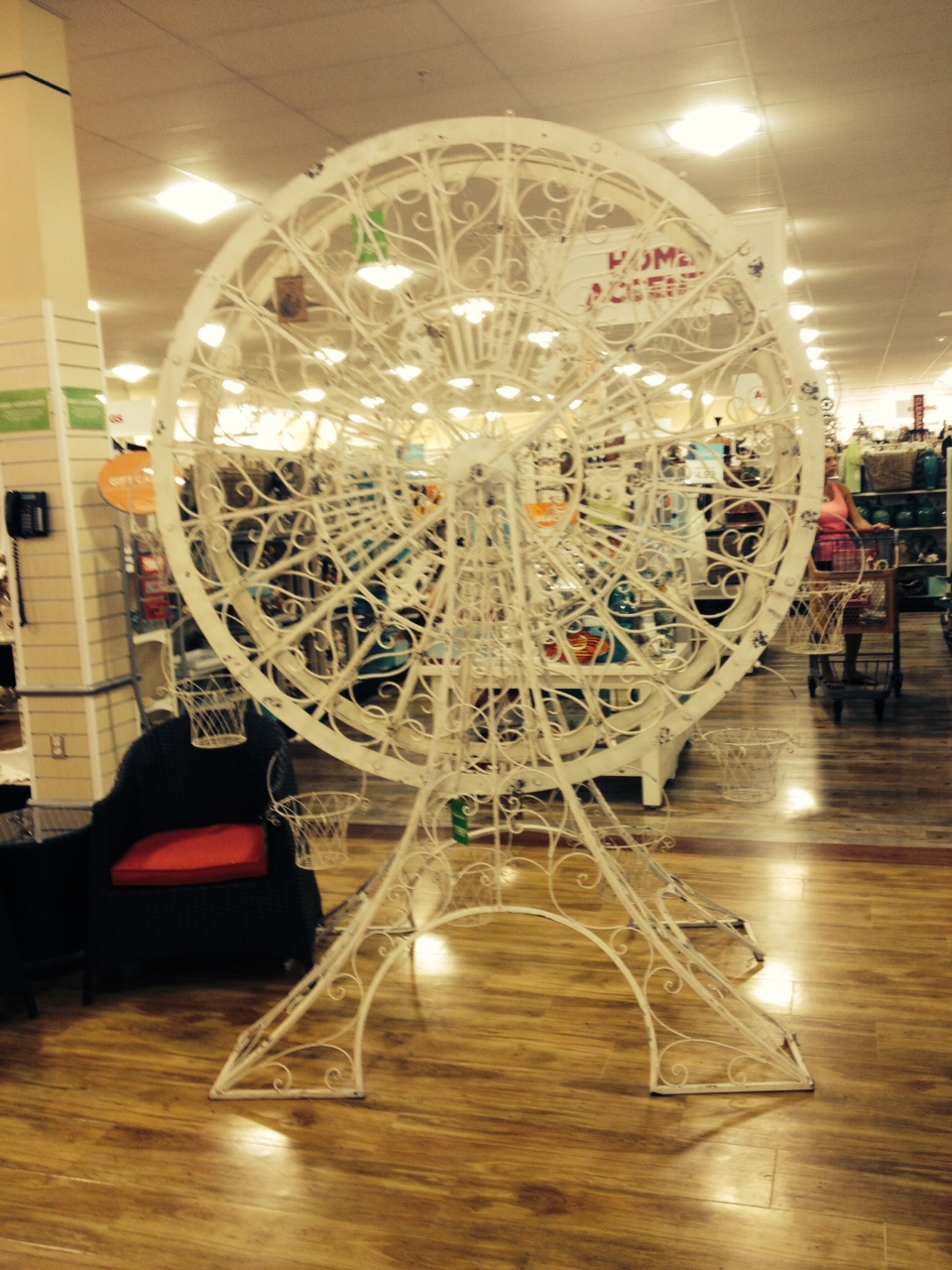 Ferris wheel cost $900. I would rent it for $100-$200 on each wedding.  Baskets can display floral arrangements or ceremony programs.
Or this…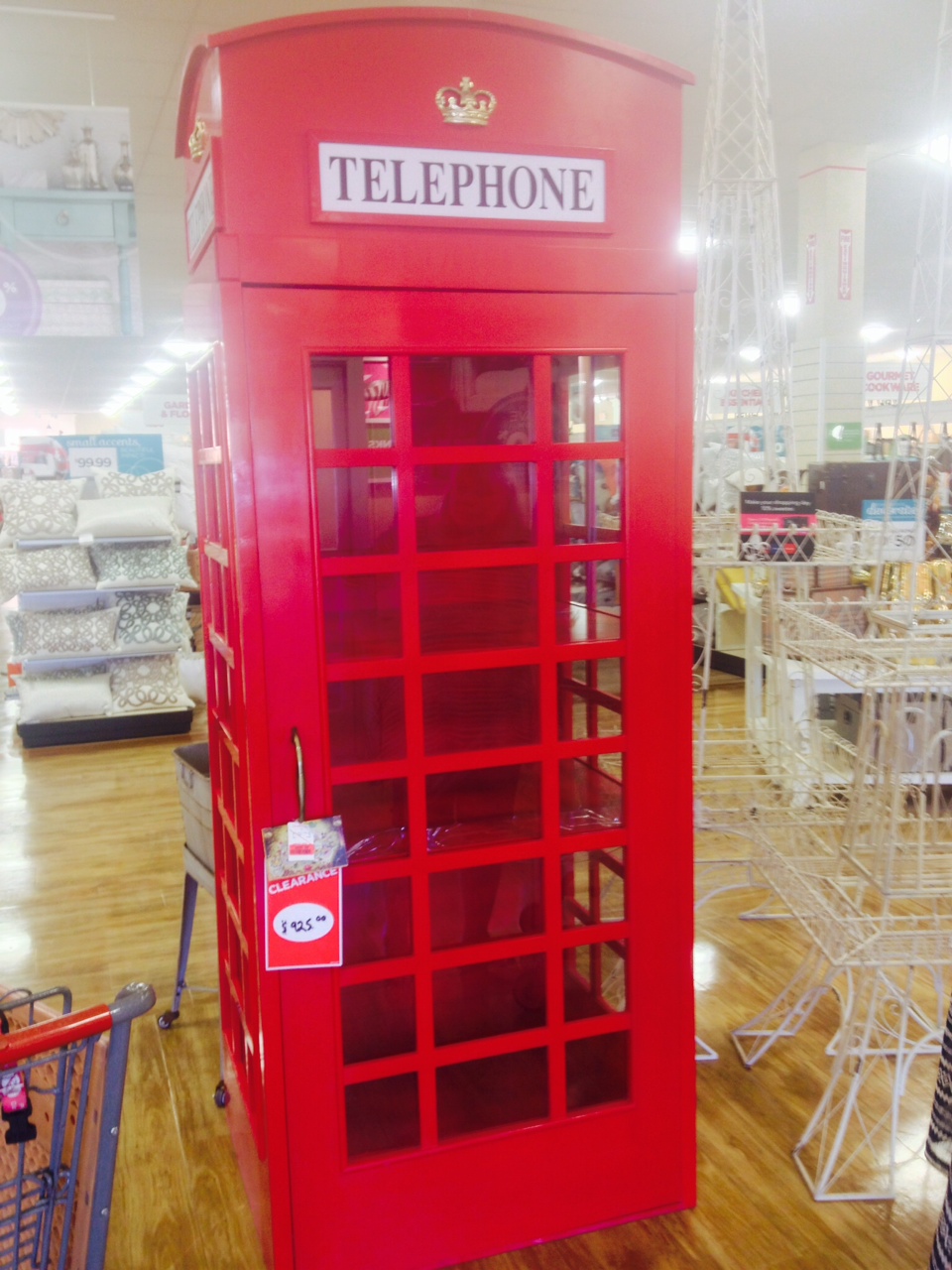 Red phone booth $925. I would rent it for $150 on each wedding it would make an interesting display to showcase wedding gifts or seating charts and escort cards.
Specialty items will get you the initial consultation with brides and grooms; then place settings and glassware will be a natural add on.
All items found at Marshalls Home Store in Scottsdale, Arizona July 2014. 
Leave a Reply
You must be logged in to post a comment.