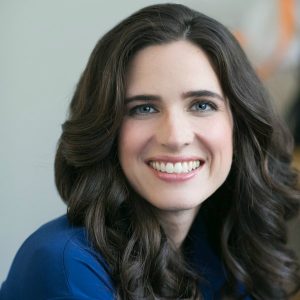 What do you like about the Wedding MBA?  I love the sharing of experience, a-hah moments, and hard and fast data about our industry and clients that enables event professionals to be successful. The social aspect is also a huge benefit as well, as sharing resources and mingling with new friends is so beneficial to the experience of being a wedding vendor.
What is your favorite podcasts and business books? My favorite business books are, Accounting for the Numberphobic by Dawn Fotopulos, and New Rules of Marketing and PR Book by David Meerman Scott, David Scott, and Sean Pratt. Both these books provide crucial information for handling two all-important aspects of business: keeping your books, and marketing wisely. My favorite podcasts are actually about mysteries and conspiracies, like Thinking Sideways and Serial – great for passing the time for driving to destination
What TV show are you currently obsessed with?   I am absolutely loving Feud: Bette and Joan.  Those women are outrageous, fabulous, and not afraid to speak their mind – to a fault, but I love it!
What is your opinion on email?  People cc too many people on way too many emails!  15 people don't need to be looped in on an endless back and forth about minutiae.  Give me the summary at the end, please!
What is your definition of social media?  Engagement on a sincere, fun, and visual level.  It's a brave new world of sharing ideas and building really magical communities across oceans.  Instagram in particular has become a resource for the next new looks in event design and it's my favorite social media app.
Dee is a returning speaker.
Her Tuesday seminar for Planners is titled – Globe Trotter: Planner's Guide To Destination Weddings
Her Wednesday seminar is titled – TV Guide: Tune Into A Producer's Mind
Come back next week to meet another Wedding MBA Speaker!
Leave a Reply
You must be logged in to post a comment.