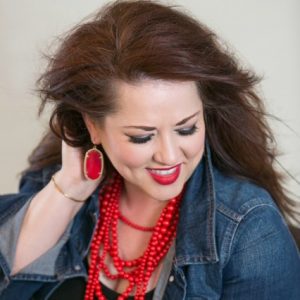 What was your most recent splurge?  I usually work all the time, but recently treated myself to go on a girls trip to Mardi Gras.  We actually got to be a part of a krewe for the weekend and ride on a float in a parade!  Between the travel (flight, hotel, food, etc.), the fees to ride the float and the money we spent to buy a boatload of beads and toys to throw, it was an expensive weekend, but I wouldn't trade it for anything.  It was a "bucket list" activity, and an absolute blast!
If I had to pick another career path I would choose.  Probably a therapist.  People have always come to me with their problems and tend to tell me everything….sometimes whether I want to know or not. I'm a good listener and a problem solver, and I think my advice is usually reasonable
What TV Show are you currently obsessed with?  RuPaul's Drag Race….seriously OBSESSED. I am fascinated by the artistic skill of the contestants….the illusions are incredible!
What is the best thing about speaking?  Looking out into the audience and seeing the cues that show the audience is engaged….eye contact, nodding in agreement, laughing at the right times, etc. When I see that, I know I've got their attention and they see value in what I'm saying. When someone reaches out after a speech and says that they actually used my takeaways and found them helpful? That is beyond awesome!
How is the wedding industry different today than 10 years ago?  That list is very, very long….a lot changed in the past 10 years!  Social media has had a huge impact on the way we do business in the wedding industry.  I used to spend a lot of time meeting brides and vendors face to face…with a hard copy portfolio in tow, no less.  Now with Facebook, Instagram and Twitter, I can easily display content and examples of my work and update it in real time.  Brides and vendors can check out my company at their own pace, so I can reach a much wider audience AND book a lot of business directly from social media.
Jennifer is a returning speaker.
Her Monday seminar for beauty is titled – Lip Service: Social Media That Gets You Bookings
Her Tuesday seminar is titled – Breaking Bad: How To Set Yourself Apart From The Competition
Come back next week to meet another Wedding MBA Speaker!
Leave a Reply
You must be logged in to post a comment.