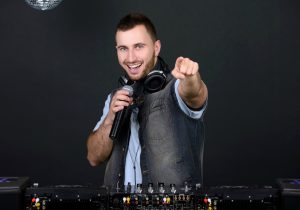 More and more DJs are offering planning services. Should you jump on the bandwagon or leave it to the wedding planners? does the term reception planning confuse the client or get you paid more for a job anyway?
Here's what real DJ's had to say
Paul Hoke, Heirloom Entertainment "Yes, we have a guest experience entertainment process."
David Wilkins, Star Productions DJs "We provide our clients with online tools then meet with them to go over ideas and event details while helping them fill in the info."
Jesse A. Cisneros, SNK Entertainment "Yes, we map out the entire reception for them."
Matthew Kays, Mountain Event Services "DJs need to stop saying this [that they are a wedding planner] if you are just in charge of the wedding entertainment direction remember you are not a planner. You are not a day of coordinator either. This confuses the customers and needs to stop."
Robert Ben Bacle Jr. "Offer? Lol I don't take a wedding unless I am the coordinator also."
Peter De Wever, DJ Peterd Entertainment Plus "Yes, we do help with planning the full day."
Do You Ever Have A Conflict With Wedding Planners?
Matthew Kays [To avoid conflict] "You should let the planner have the lead until the grand entrance, then it your program to manage."
Mark Sanchez, PME DJ Service "Wedding coordinators can be very helpful when they know their role and let the vendors do their job, as we let them do theirs. Coordinators are more of the producer. DJ/MC is more of the director."
David Hoyt, David Hoyt Entertainment Says this to his couples. "I plan and coordinate the entertainment at your wedding. I will also say I am not the person making sure the centerpieces are right, or making sure the florist is on time. That would be an actual wedding planner. I Recommend hiring one and if you need one and if you need some referrals, I'm happy to recommend someon who is great."
For more Wedding DJ information, go to our website.  Like what you see, consider attending. Use Discount Code BL5259 when registering to get a discounted price.
Follow us on Twitter, Facebook, and check us out of Instagram.
Leave a Reply
You must be logged in to post a comment.