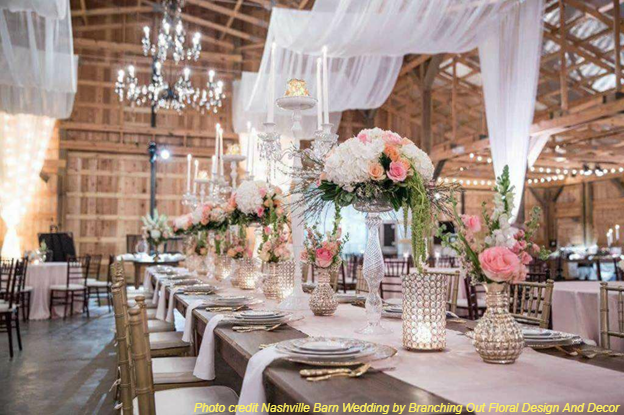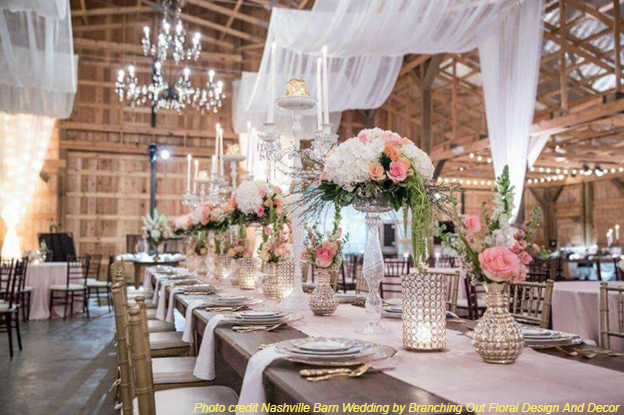 One definition of a barn is "a large or unattractive building".  This doesn't have to be the case; combine historical architecture with modern updates to create a timeless style.
Decor trends run in cycles.  Each year style gurus release new tile, fabric, light fixtures, and colors to be used in the upcoming year.  For a home to look 'dated' the look has to have completed its 7 to 10 year run.  With cathedral ceilings and the yearning for something more casual, barn venues are here to stay.
Consider distancing yourself from burlap and lace by giving your venue a refresh.
How do you keep your wedding venue current?
Adopt "modern farmhouse" in lieu of "barn" (Pinterest is great for ideas)
Transition from brown and cream to black, white, and grey.
Employ Edison bulbs and copper details
Replace tablecloths with unadorned metal tables and chairs
For venue specific seminars to look forward to in 2018, go here.
Like what you saw, consider registering.  Use discount code BL5259 during checkout to receive your discount.
Leave a Reply
You must be logged in to post a comment.